UK Assures Kenya of Strong Business Ties
Foreign Secretary Jeremy Hunt has told the press during a joint briefing with his Kenyan counterpart Monica Juma that the United Kingdom is committed to favourable trading relations with Kenya even after Britain leaves the European Union. The EU and UK have agreed on a delayed Brexit, Britain postponing its scheduled departure from the union twice - on March 29 and April 12.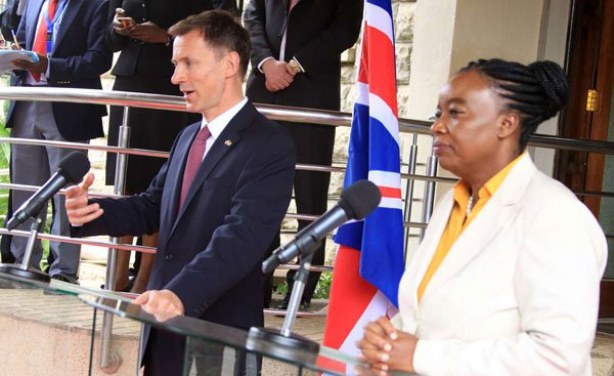 Foreign Affairs Cabinet Secretary Monica Juma (right) and Foreign Secretary of the United Kingdom Jeremy Hunt address a joint press conference in Nairobi on May 3, 2019.
InFocus
South Africa and its neighbouring countries' failure to secure a post-Brexit free trade agreement with the United Kingdom means that it will be too late for Parliament to ratify ... Read more »

Smart policies and diplomacy could allow Britain to capitalise on the indifferent economic attitude the rest of the Western world has towards Africa. And African countries with ... Read more »

The country will be among those hardest hit when Britain starts renegotiating more than 100 trade deals it has under the 28-member European Union, the Kenya Institute for Public ... Read more »