Sudanese Security Forces 'Breaking Up Protest Site'
Sudanese security forces have moved in to break up a protest camp in the capital, Khartoum, Al Jazeera reports. The news network is quoting demonstrators, and has been speaking to protesters by phone. One protester said that even if the sit-in was cleared, they would regroup somewhere else. Another was heading towards the sit-in site despite the danger.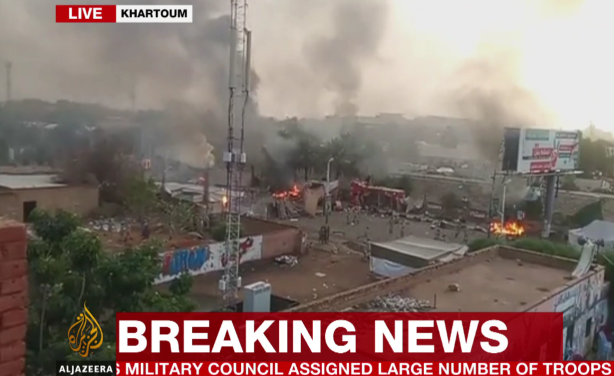 Al Jazeera continued carrying live coverage in Khartoum Monday despite its staff being banned from working in Sudan.
Video
Author:

Al Jazeera English/YouTube

Publisher:

Publication Date:

2 June 2019

At least two people were killed in Sudan and 10 others injured when security forces opened fire on protesters. Thousands of demonstrators in Khartoum ... see more »
InFocus
Sudan's military rulers say that a protest camp in the capital has become a threat to the country's national security. The council has also ordered the closure of the office of the ... Read more »