Number of Ebola Cases in DR Congo Tops 2,000
An escalating Ebola epidemic in conflict-wracked eastern DR Congo has surpassed the 2,000 cases mark, two-thirds of which have been fatal, according to government figures. Since August last year, there have been 2,008 confirmed and probable cases with a death toll of 1,346, the Democratic Republic of Congo health ministry said late on Monday.
Congo-Kinshasa: Number of Ebola Cases Tops 2,000

Deutsche Welle, 4 June 2019

The daily number of new Ebola cases has tripled in recent months, according to aid organizations. Local distrust and armed groups have hampered a response to the world's… Read more »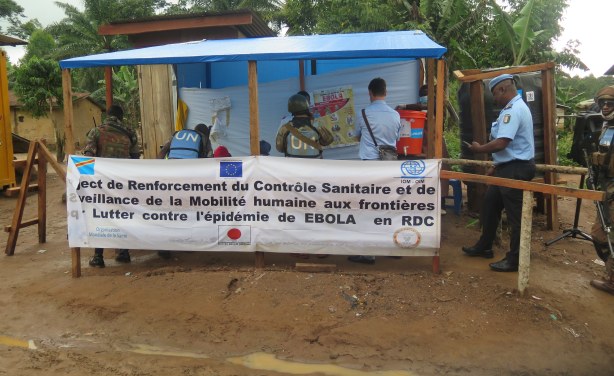 An Ebola tratment centre at a hospital in Beni in the DR Congo's North Kivu province.
InFocus
The UN and leading aid groups have taken the step of formally declaring that the Ebola outbreak needs a major scale-up from the humanitarian community. Read more »

With the Ebola epidemic now in its tenth month and the number of new cases increasing in recent weeks, the UN has announced new measures to strengthen its fight to end the ... Read more »

Armed attacks, misinformation and a growing funding gap continue to impede the response to the Ebola outbreak, with the World Health Organization warning that the situation could ... Read more »