WHO Echoes UN Warning on DR Congo Ebola Threat
Armed attacks, misinformation and a growing funding gap continue to impede the response to the Ebola outbreak, with the World Health Organization warning that the situation could spiral out of control.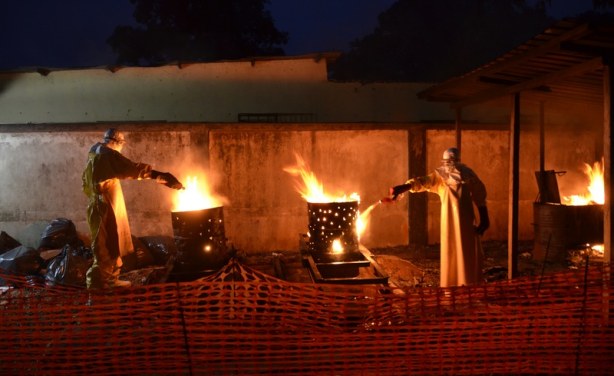 No object that can not be chlorinated can exit the high risk zone. Dona Ebola treatment center in Conakry.
InFocus
Reports of people from DR Congo being prevented from crossing the border into Uganda and choosing to enter the country illegally without being screened for Ebola have raised ... Read more »

The International Federation of Red Cross and Red Crescent Societies says that in the past week, 23 cases were reported in one day, a record number since the start of the outbreak ... Read more »

Uganda's Health Minister Jane Ruth Aceng has said the increasing complexity of the current outbreak in North Kivu and Ituri provinces presents a major risk of spreading within ... Read more »