DR Congo's Kabila the Son, the Father, and Now the Holy Ghost?
After nearly four months of being sworn in, and still without a Cabinet president Tshisekedi named a Kabila ally, Prof Sylvestre Ilunkamba Ilunga, as prime minister. Effectively, Joseph Kabila is still in charge. The country has therefore moved from the rule of Kabila the Father, to Kabila the Son, and now to Kabila the "Holy" Spirit, writes Charles Onyango-Obbo for The East African.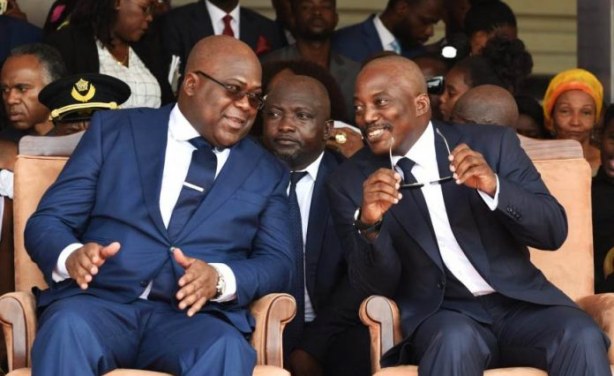 Joseph Kabila and Félix Antoine Tshisekedi.
InFocus
After a four-month wait, Sylvestre Ilunga Ilunkamba has been named as Democratic Republic of Congo's prime minister. Former president Joseph Kabila's political party People for ... Read more »

While DR Congo's President Felix Tshisekedi reaches his first 100 days in office, the country is impatiently waiting for him to fulfill the many promises he made at his ... Read more »

With no majority in the legislature in a semi-presidential system of government, the leader's powers appear curbed. Some people have even gone as far as describing Tshisekedi as a ... Read more »