Tanzanian President Orders Manhunt After Opposition Leader Shot
President John Magufuli has ordered an intensive manhunt for suspects behind the shooting of Singida East MP Tundu Lissu. Gunmen are believed to have followed the outspoken opposition Chief Whip home from Parliament in Dodomo before shooting him in the stomach and leg.
Tanzania: Track Down All Lissu Attackers, JPM Orders

Daily News, 8 September 2017

PRESIDENT John Magufuli yesterday ordered security organs to immediately launch an intensive manhunt for all suspects behind the brutal shooting of Singida East MP Tundu Lissu… Read more »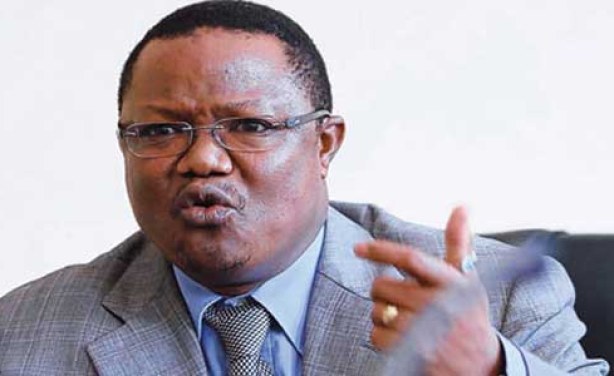 Singida East MP and President of the Tanganyika Law Society Tundu Lissu.
Tanzania: Lissu Shot in Assassination Bid

Citizen, 8 September 2017

Opposition lawmaker Tundu Lissu was yesterday shot and seriously wounded by unknown assailants as he arrived at his Dodoma home after attending Parliament's morning session. Read more »

Tanzania: Brazen Lunchtime Attack Leaves Nation Reeling From Shock

Citizen, 8 September 2017

Soon after adjournment of Parliament's morning session at 1pm, Singida East MP Tundu Lissu (Chadema) was seen chatting with colleagues around the Bunge grounds. Read more »

Tanzania: President Magufuli Shocked By Shooting of Opposition's Lissu

Citizen, 7 September 2017

President John Magufuli has expressed shock on the shooting of Singida east Member of Parliament, Mr Tundu Lissu. Read more »

Tanzania: Lissu Given Referral From Dodoma Hospital

Citizen, 7 September 2017

Initial operation on Singida East MP, Tundu Lissu, who was shot earlier today has been successful. Read more »

Tanzania: Opposition MP in Critical Condition After Shooting

Citizen, 7 September 2017

Tundu Lissu, Singida East MP who has been shot in Dodoma by unknown assailants is in critical condition. Read more »

Tanzania: Opposition Chief Whip Tundu Lissu Shot

Nation, 7 September 2017

Tanzania's opposition Chief Whip in Parliament Tundu Lissu was Thursday shot by unknown assailants. Read more »

Tanzania: How Assailants Tracked Lissu's Car

Citizen, 7 September 2017

Rombo Member of Parliament Mr Joseph Selasini (Chadema) says according to information for Mr Tundu Lissu's driver the assailants tracked Mr Lissu shortly after he left Parliament… Read more »

Tanzania: Lissu Shot On Stomach, Leg - Doctor

Citizen, 7 September 2017

Tundu Lissu has been shot in stomach and leg, Dodoma Chief Regional Medical Officer, Dr James Charles, has said. Read more »

Tanzania: Shooting of Fierce Critic of President Raises Concern - Amnesty

AI London, 7 September 2017

Responding to news that outspoken government critic Tanzanian parliamentarian Tundu Lissu has been shot and wounded by unidentified attackers in the capital Dodoma, Sarah Jackson,… Read more »

Tanzania: Lissu Shooting Shocks Human Rights Body

Citizen, 7 September 2017

Tanzania Human Rights Defenders Coalition (THRDC) has received with shock information about shooting of the outspoken Singida East MP (Chadema), Tundu Lissu, in Dodoma. Read more »

Tanzania: Tundu Lissu Reportedly Shot in Dodoma

Citizen, 7 September 2017

Reports from Dodoma say that outspoken Singida East MP, Tundu Lissu (Chadema), has been shot by unknown assailants. Read more »
InFocus
Tanganyika Law Society President Tundu Lissu says people dressed in police uniforms arrived at the law firm's offices and asked the guards to let them enter the building. Read more »

The government admits that its new commercial aircraft - a Bombardier Q400 - has been seized in Canada. Opposition leaders say the deal has been stalled because the government ... Read more »