'On Hold' - Catchphrase for South Africa as Zuma Awaits Fate
Since the beginning of this week, South Africa has seen growing uncertainty over the fate of President Jacob Zuma, who is in talks with Deputy President Cyril Ramaphosa, also the leader of the ruling African National Congress. There was further speculation when, for the first time in the history of the country, the State of the Nation scheduled for February 8 was postponed. After that, the Ubuntu Awards to be hosted by President Jacob Zuma was postponed indefinitely. The latest dropped event is the Nelson Mandela Centenary celebrations on February 10 from which most members of the Top 6 of the African National Congress withdrew.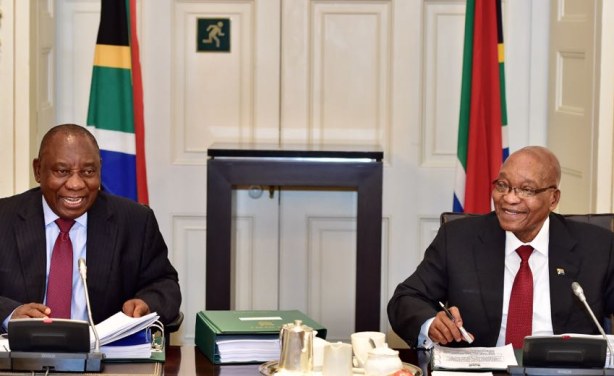 President Jacob Zuma, right, and Deputy President Cyril Ramaphosa (file photo).