Mugabe Not Out to Pasture Yet, Not By a Long Shot
Just when Zimbabweans thought Robert Mugabe had been put out to pasture, the 94-year-old may be staging a come-back! He has sent shockwaves through the party he dominated for decades, when he posed in a photo with the retired general who will take on the ruling Zanu-PF in this year's election. Many Zimbabweans have urged Mugabe to stay away from politics and enjoy his retirement rather than sneak back into the political field. However, his recent private visit to South Africa may have been to meet exiled allies, to plan the downfall of the man he so bitterly opposes, Emmerson Mnangagwa.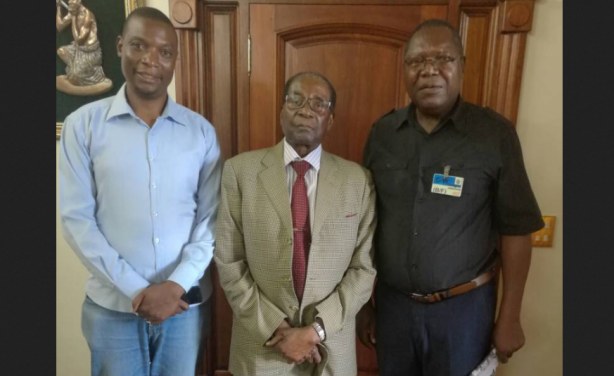 From left, National Patriotic Front (NPF) Spokesperson Jealousy Mawarire, former president Robert Mugabe and NPF President Ambrose Mutinhiri.
InFocus
A Zanu-PF legislator and former minister has resigned from the ruling party, saying the army staged a coup in November 2017 and unconstitutionally overthrew former president Robert ... Read more »

His nephew and former minister, Patrick Zhuwao warned that there was an emerging "strong resistance" against Zimbabwe's new rulers. His ally and former minister Jonathan Moyo decl Read more »

Zimbabwe's cash crisis is still severe, with banks cashless and ATMs empty for months. While many pensioners sleep outside banks and skimp on meals to survive old age, there is one ... Read more »
Video
Author:

SABC Digital News

Publisher:

Publication Date:

8 March 2018

Workers at former President Robert Mugabe's residence have reportedly been taken in for questioning. Former president, Robert Mugabe, made a private ... see more »