Convicted Cop Killers Demand Right to Vote in Zimbabwe
A high court judge has reserved judgment after presiding over the hearing and determination of an application filed by two jailed opposition activists - seeking an order compelling authorities to allow them to vote. Tungamirai Madzokere and Last Maengahama are serving a 20-year prison term each for killing a police officer.
Zimbabwe: Prisoners Demand Right to Vote

CAJ News, 12 July 2018

The High Court in Zimbabwe is presiding over a matter brought by some prisoners demanding to vote in the general elections scheduled for the end of this month. Read more »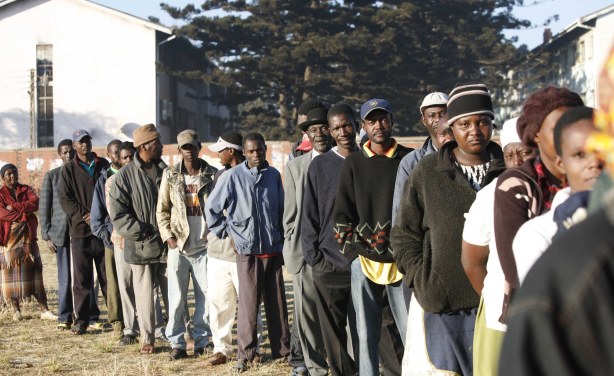 Voters queue in 2008 elections (file photo).
Zimbabwe: Court Hears Prisoners' Petition to Vote

Kubatana.net, 10 July 2018

High Court Judge Justice Clement Phiri will on Wednesday 11 July 2018 preside over the hearing and determination of an application filed by some prisoners seeking an order… Read more »