Mnangagwa Setback as U.S. Renews Sanctions on Zimbabwe
U.S. President Donald Trump has signed into law a bill setting out tough conditions for lifting sanctions against Zimbabwe. It effectively tightens the noose on President Emmerson Mnangagwa's government and dampens hopes of re-engagement to jumpstart the country's free-falling economy. The U.S. had indicated it would evaluate its foreign policy on Zimbabwe after the holding of free, fair and credible elections.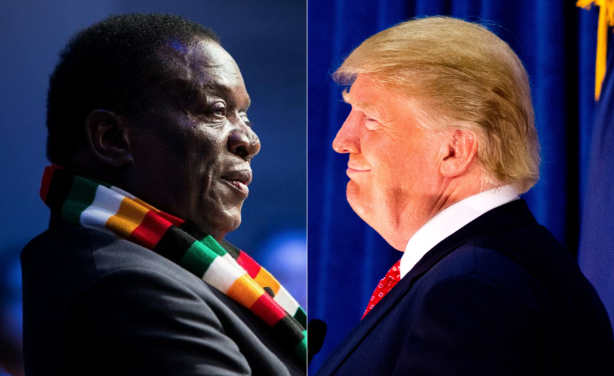 Zimbabwe President Emmerson Mnangagwa and U.S. President Donald Trump (file photo).