Did Kenyan TV Anchor Jacque Maribe's Fiance Kill Monica Kimani?
DNA tests results have indicated that Citizen TV journalist Jacque Maribe's fiance Joseph Irungu actually played part in the killing of Monica Kimani, a 28-year-old businesswoman. Results on samples taken from Maribe are not yet out for police to confirm if she was with Irungu at the crime scene. Kimani was murdered in her house and her body - with a throat slit from ear to ear, taped tied mouth and tied legs and hands - left in the bathtub with the water running.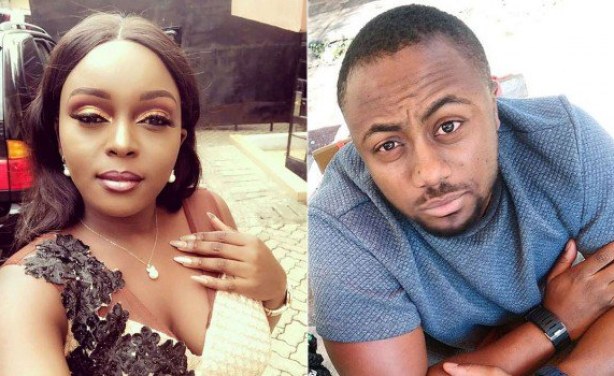 Left: Monica Kimani. Right: Joseph Irungu.
Kenya: Monica Kimani's DNA Test Results Reveals Killer - Police

Nairobi News, 4 October 2018

Results of DNA analysis on samples collected from the house of slain businesswoman Monica Kimani are out. Read more »

Kenya: Monica Kimani Murder - DCI Receive DNA Results on House Samples

Nation, 4 October 2018

Results of DNA analysis on samples collected from the house of slain businesswoman Monica Kimani are out. Read more »

Kenya: More Questions Over Monica Kimani's Gruesome Murder

Nairobi News, 4 October 2018

More questions are coming up as detectives continue probing the gruesome murder of Ms Monica Kimani two weeks ago at her Kilimani apartment in Nairobi. Read more »

Kenya: Monica Was a Go-Getter, Didn't Have a 'Sponsor', Bishop Ngarama Insists

Nation, 4 October 2018

Bishop Paul Ngarama reads and watches the news with anxiety these days, afraid of what an excitable media will publish next about his only daughter, Ms Monica Kimani, whose murder… Read more »

Kenya: The Mysterious Life of Joseph 'Jowie' Irungu

Nation, 4 October 2018

He is a handsome young man, but Mr Joseph 'Jowie' Irungu's friends have mixed and diametrically opposed emotions about their dashing, "rich" friend. Read more »

Kenya: Monica Kimani Had No Affair With South Sudanese Army General - Father

Nairobi News, 4 October 2018

Bishop Paul Ngarama reads and watches the news with anxiety these days, afraid of what an excitable media will publish next about his only daughter, Ms Monica Kimani, whose murder… Read more »

Kenya: DNA Analysis Will Nail Monica Kimani's Killers

Capital FM, 3 October 2018

Detectives are rushing against time in a bid to unravel the murder of Monica Kimani, the 28-year-old woman who was found killed in her apartment in Nairobi's Kilimani area and her… Read more »

Kenya: Inside Story - How Monica Kimani Made a Fortune in Juba

Nairobi News, 3 October 2018

Monica Kimani's father Paul Ngarama has dismissed claims that his daughter was married to South Sudanese politician and former warlord Daniel Awet Akot, but admits that the… Read more »

Kenya: Jacque Maribe's Big Sister Gets Emotional in Facebook Post

Nairobi News, 3 October 2018

The elder sister of Citizen TV anchor Jacque Maribe posted an emotional message on Facebook, a day after the journalist was arraigned at a Kiambu court over the murder of Monica… Read more »
InFocus
Citizen TV journalist Jacque Maribe arrived at the Kilimani Police Station, accompanied by a lawyer and members of her family after spending hours in hiding and not answering her ... Read more »

Citizen TV anchor Jacque Maribe's phone is ringing unanswered as police look for her to confirm the alibi of her fiance Joseph Irungu in connection with the murder of 28-year-old ... Read more »