Dan Plato Elected as Cape Town Mayor for Second Time in a Decade
Dan Plato, who replaced Helen Zille as Cape Town Mayor in 2009, has been elected for the position again after receiving 146 of 208 votes cast in a secret ballot at a special council meeting. Plato's election comes after the resignation of former mayor Patricia De Lille who vacated the post after a series of legal battles with the Democratic Alliance.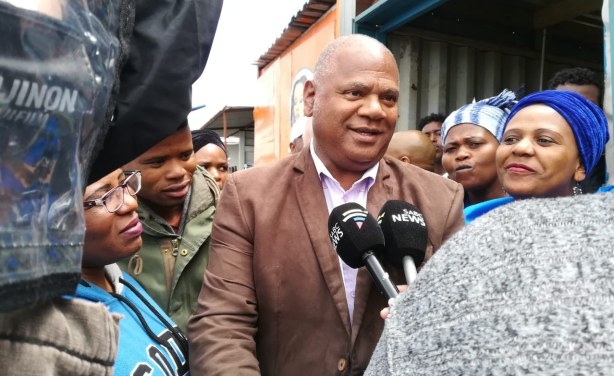 Cape Town Mayor-elect Dan Plato.
InFocus
Patricia de Lille has announced her resignation as both mayor of Cape Town and as a member of the Democratic Alliance (DA), and signed her resignation letter outside the Western ... Read more »

The Democratic Alliance's (DA) Natasha Mazzone has told Radio 702's Eusebius McKaiser that she doesn't know where DA leader Mmusi Mainane got information that some of the five ... Read more »

Cape Town Mayor Patricia de Lille could be the subject of a criminal investigation. The Cape Town council has adopted the recommendations of two reports into alleged corruption and ... Read more »