Did Tanzania's Magufuli Just Go From Darling to a Dictator?
Dubbed "the bulldozer", President John Magufuli was initially hailed as a man of action when he came into power - tackling corrupt officials head on and sacking them during visits to government institutions. Three years on, his administration has come under fire for the country's deteriorating human rights including banning teenage mothers from returning to school and saying that women should stop using contraceptives.
Tanzania: Tanzania's Magufuli, a Reformist or Dictator?

Deutsche Welle, 17 November 2018

The latest showdown over rights abuses between the European Union and Tanzanian leader John Magufuli is worrisome. Should Maguful not change his leadership style, it signals tough… Read more »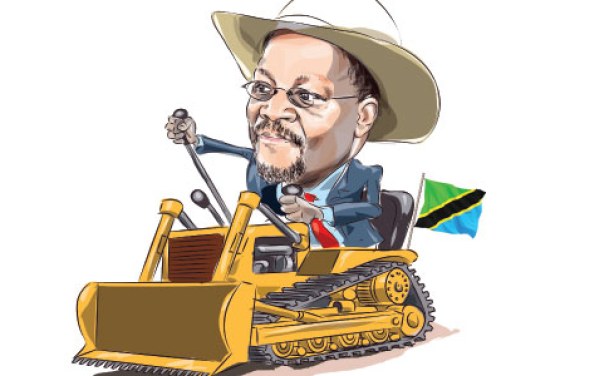 Dubbed the bulldozer, Tanzania under President John Magufuli tutelage is slowly reshaping how the future of regional mega projects will be determined (file photo).
Video
Author:

AllAfrica

Publisher:

AllAfrica

Publication Date:

13 September 2018

What is happening in Tanzania?! The country's president, John Magufuli, was initially hailed as a man of action when he took over as the leader, but ... see more »