I Am a Racist, Witness Tells South Africa's State Capture Inquiry
The final day of initial testimony by former Bosasa boss Angelo Agrizzi at South Africa's inquiry into state capture was overshadowed by a clip that revealed a racist tirade. Agrizzi was secretly recorded during a meeting at his Fourways home talking about black directors of the controversial company.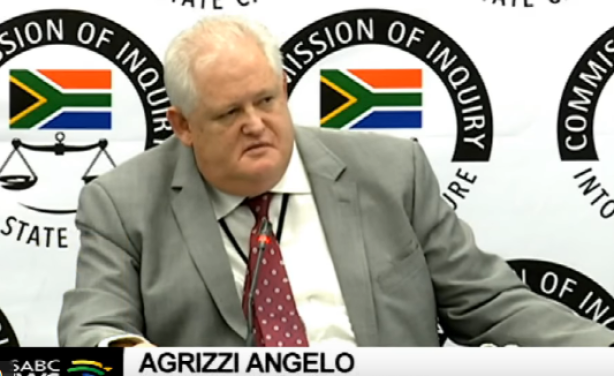 Bosasa boss Angelo Agrizzi on the final day of his testimony at the state capture commission of inquiry.
Video
Author:

SABC Digital News

Publisher:

Publication Date:

30 January 2019

Bosasa boss Angelo Agrizzi has concluded more than a week of testimony in which he made some startling claims and implicated a number of high-profile ... see more »
InFocus
Revelations from Angelo Agrizzi's testimony at the Zondo Commission of Inquiry have revealed how journalists were allegedly paid to spin news about the embattled company at the ... Read more »

In 2015, Gavin Watson - CEO of controversial company Bosasa - was secretly recorded bragging about how he would lobby then president Jacob Zuma to appoint a National Director of ... Read more »

Former Bosasa chief, Angelo Agrizzi, has alleged that Khotso De Wee was paid an undisclosed amount of cash monthly by Bosasa during 2008 in return for a U.S.$43 million contract ... Read more »