Bosasa Bribe Allegations Rock South African State Capture Probe
Revelations from Angelo Agrizzi's testimony at the Zondo Commission of Inquiry have revealed how journalists were allegedly paid to spin news about the embattled company at the height of fraud investigations. The former Bosasa chief also divulged how the company agreed to pay R300,000 (U.S.$22,000) a month to former president Jacob Zuma's charitable foundation, with the involvement of former South African Airways chairperson Dudu Myeni, in return for protection from prosecution.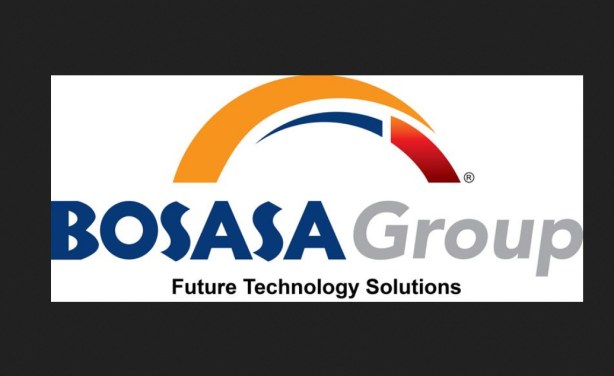 Bosasa logo
South Africa: Pinky Khoabane - It's All Lies, I Was Never Paid By Bosasa

News24Wire, 29 January 2019

Journalist Pinky Khoabane who was named by former Bosasa COO Angelo Agrizzi at the Zondo commission as one of the journalists who received bribes for writing positive articles… Read more »

South Africa: State Capture - Agrizzi Puts Zuma's Dudu Front and Centre in Bosasa Corruption Saga

News24Wire, 29 January 2019

Dudu Myeni, a close friend of former president Jacob Zuma and chairperson of his charitable foundation, was a vital cog in controversial facilities manager Bosasa's alleged… Read more »

South Africa: Agrizzi - More Songs About Jacob and Dudu, and the Sound of R250-Million Silence

Daily Maverick, 28 January 2019

'Bosasa paid Jacob Zuma and Dudu Myeni.' Agrizzi names media consultants among journalists paid. 'Armscor boss, Kevin Wakeford, was a R100,000 fixer.' And why a sweetheart deal to… Read more »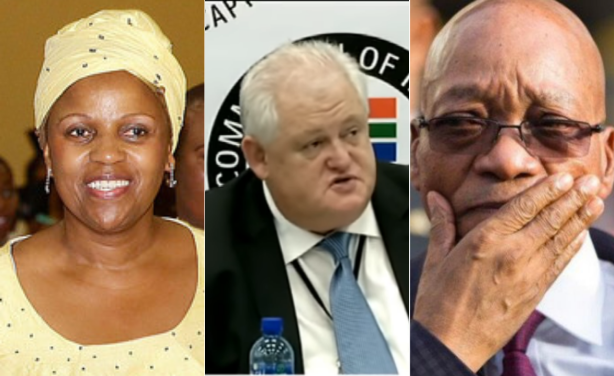 Left: Former chairperson of South African Airways Dudu Myeni. Centre: Former Bosasa chief Angelo Agrizzi. Right: Former president Jacob Zuma.
South Africa: Bosasa - Agrizzi Tells of Instructions to Zuma, Myeni's Handbag and Cheeky Watson's Role

News24Wire, 28 January 2019

The penultimate day of former Bosasa executive Angelo Agrizzi's great reveal at the judicial commission of inquiry into state capture was one of the most dramatic, with former… Read more »

South Africa: Bosasa - On Jacob Zuma, a Louis Vuitton Bag and Paid Journalists

News24Wire, 28 January 2019

The state capture caravan continued to trek into the wilderness of grand corruption on Monday, with former Bosasa executive Angelo Agrizzi testifying at the Zondo commission of… Read more »

South Africa: #StateCaptureInquiry - the SIU Is Watching Proceedings As Bosasa Revelations Continue

News24Wire, 28 January 2019

The Special Investigating Unit (SIU) is watching state capture proceedings from a distance, looking out for information it needs for its investigations - both old and new. Read more »

South Africa: Bosasa's Fishy Prawn Farm Flop

News24Wire, 27 January 2019

Massive prawns, an embezzler and fraudster, allegations of child molesting, as well as political pressure were all ingredients in controversial company Bosasa's aquafarming… Read more »

South Africa: DA Welcomes Probe Into Bosasa Payment to Ramaphosa

News24Wire, 26 January 2019

DA leader Mmusi Maimane has welcomed the Public Protector's probe into what he says is a R500 000 Bosasa bribe that President Cyril Ramaphosa received. Read more »
InFocus
In 2015, Gavin Watson - CEO of controversial company Bosasa - was secretly recorded bragging about how he would lobby then president Jacob Zuma to appoint a National Director of ... Read more »

Former Bosasa chief, Angelo Agrizzi, has alleged that Khotso De Wee was paid an undisclosed amount of cash monthly by Bosasa during 2008 in return for a U.S.$43 million contract ... Read more »

Former Bosasa chief operations officer, Angelo Agrizzi, has started giving evidence at the Zondo Commission of Inquiry, which is investigating allegations of corruption and fraud ... Read more »