No Change of Government Via Social Media - Sudan's Al-Bashir
President Omar al-Bashir on a visit to the northeastern state of Kassala, announced that the border between neighboring Eritrea and Sudan would be reopened, after a year's closure. He said that there will be no change of government or a president via Facebook or WhatsApp, saying that change will only take place at the ballot box.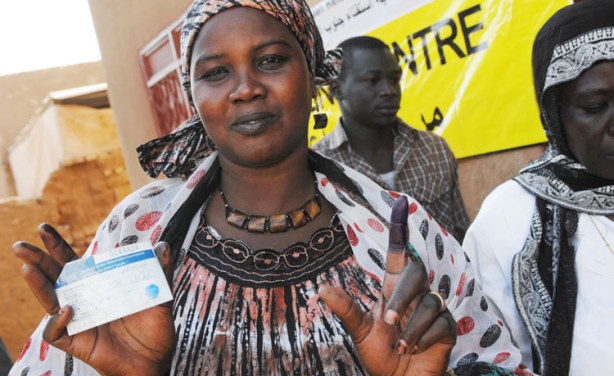 Voting in Khartoum (file photo).
Africa: On Shared Struggles - From Sudan to the Gilets Jaunes to #MeToo

African Arguments, 29 January 2019

Sudan stands alone as it protests thirty years of oppression. And yet so much of its struggle resonates across Africa and the world. Read more »

Sudan: President Al-Bashir Affirms Sudan Capability to Overcome Challenges

SNA, 31 January 2019

President of the Republic, Field Marshal Omer Al-Bashir, pointed out that the Kassala people's initiative to support the Armed Forces during the 1990s was the first People's… Read more »

Sudan: Queues At Petrol Stations, Bakeries, ATMs Ahead of Sudan President's Visit to Kassala

Radio Dabanga, 31 January 2019

New Halfa in Kassala state is witnessing an ongoing bread, fuel, and liquidity shortage, with long queues at petrol stations, bakeries, and ATMs ahead of a planned visit by Sudan's… Read more »

Sudan: President of the Republic Commends Steadfastness of Kassala State People

SNA, 31 January 2019

President of the Republic, Field Marshal Omer Al-Bashir, has hailed steadfastness of people of Kassala State and their strong support to the programs of the government of national… Read more »

Sudan: Al-Bashir Announces Opening of Borders With Eritrea

SNA, 31 January 2019

President of the Republic, Field Marshal Omer AL-Bashir announced opening of borders with state of Eritrea , saying what unites us is greater than what divides us. Read more »