Opposition Leader Chamisa Snubs Mnangagwa Dialogue Call
Zimbabwean opposition leader Nelson Chamisa has snubbed an invitation by President Emmerson Mnangagwa to join a national summit, just weeks after security forces crushed protests over the worsening economy. Chamisa, who insists he won July 2018's presidential elections, said he was in favour of dialogue but would only attend talks if they were called by a neutral party.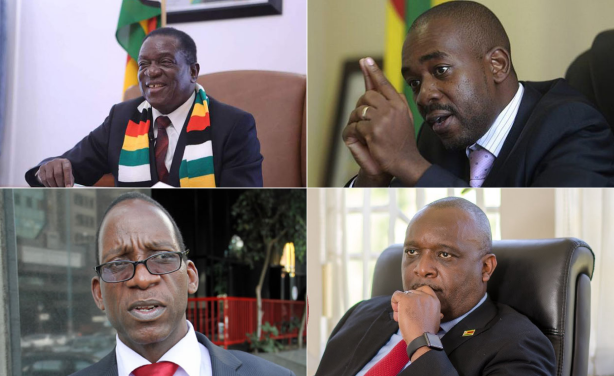 Top from left: President Emmerson Mnangagwa and MDC leader Nelson Chamisa. Bottom from left: NCA leader Lovemore Madhuku and Build Zimbabwe Alliance leader Noah Manyika.