'Darfur Peace Process At Standstill With Ongoing Protests'
Assistant Secretary-General for Africa and Peacekeeping Operations Bintou Keita, has told the UN Security Council that "the impact of the recent developments in Khartoum on the dynamics related to the peace process in Darfur, is yet to be assessed." She added that "the replacement of all civilian governors with the military, would have a bearing on the process."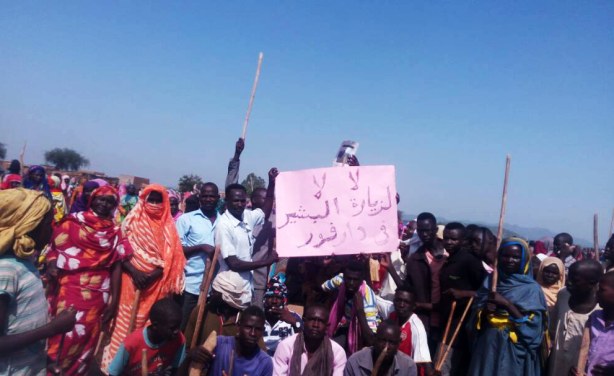 Protestors at Zalingei camp in Central Darfur (file photo).