Death Toll, Damage Expected to Rise in Mozambique Floods
What started as a tropical storm has escalated quickly into a powerful tropical cyclone that is now on a path that is expected to put more lives and property in danger. Tropical Cyclone IDAI has already claimed seven lives and left over 30, 000 people without shelter in northern Mozambique.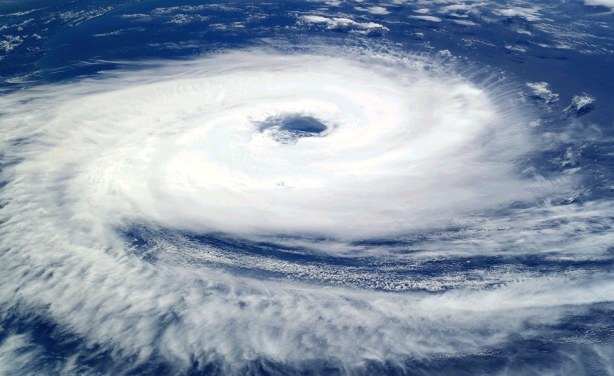 A tropical cyclone (file photo).
Mozambique: Call for Precautionary Measures As Cyclone Approaches

AIM, 13 March 2019

As cyclone Idai approaches the Mozambican coast the government has called on people living in Sofala, Manica, Zambezia and Tete provinces to take cautionary measures. Read more »

Mozambique: Cyclone Idai Could Put 'Tens of Thousands' Mozambicans in Danger

Mozambique News Reports And Clippings, 13 March 2019

Cyclone Idai, a category 4 cyclone with winds up to 180 km/h, heavy rain, and high waves, will hit the coast between Beira and Quelimane Thursday 14 March, the National… Read more »

Mozambique: Death Toll Rising in Mozambique Flooding Crisis

CAJ News, 13 March 2019

The death toll from the flooding in Mozambique has risen to ten. Read more »

Mozambique: Cyclone Kills Seven, Displaces Thousands

CAJ News, 12 March 2019

Seven people have been killed following a tropical cyclone in northern Mozambique. Some 32 222 people were affected, including 4 242 that have been displaced. Read more »

Southern Africa: SADC Wary of Drought Driven Conflicts

CAJ News, 28 February 2019

A SERIES of conflicts, resulting from insufficient rainfall most of the region is likely to receive in the current season, are feared to hit the Southern African Development… Read more »

Mozambique: Floods Displace Thousands

CAJ News, 20 February 2018

Humanitarian organisations are making frantic efforts to assist thousands of Mozambicans recently displaced by floods that killed at least 14 people. Read more »

Mozambique: Severe Flooding Hits Beira

AIM, 23 January 2019

Cyclone Desmond swept up the Mozambique Channel on Tuesday, and though it did not make landfall on the coast of Sofala province, it brought torrential rains and serious flooding,… Read more »

Mozambique: 33 Deaths in Rainy Season So Far

AIM, 11 January 2019

Storms, high winds and floods have so far claimed 33 lives in the 2018-2019 rainy season in Mozambique, according to the country's relief agency, the National Disasters Management… Read more »