How Listening and Talking Helps Liberians Move On from War
Liberia's civil war began 20 years ago last month, but for many the trauma lingers. In a country with no registered psychiatrist, a sociotherapy initiative aims to help thousands of survivors come together to heal the psychological impacts of the conflict, writes Lucinda Rouse for The New Humanitarian.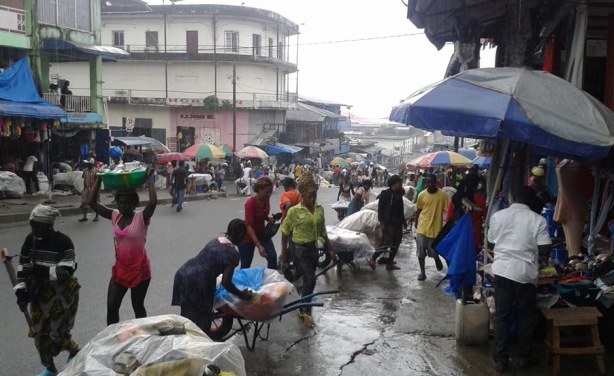 Traders in Monrovia's largest market district of Waterside on the morning the quarantine was lifted off West Point that's nearby.
Liberia: One Woman, Many Inequality Issues

Observer, 8 March 2019

The challenges of life and war of inequalities are the increasing battle of a girl child. We live in a world that is rapidly growing in increased crime rate and vulnerabilities.… Read more »

Liberia: Female Victim Pleads for War Crimes Court

Observer, 21 May 2018

Against growing public chorus for the establishment of a War Crimes Court in Liberia, a number of prominent Liberians and institutions including the Catholic Bishops Conference and… Read more »
InFocus
The trial of Alieu Kosiah will be the first before Switzerland's Federal Criminal Court under an indictment related to international criminal law. Kosiah was arrested while living ... Read more »

Civil society activists have appealed to legislators to set up a court to try crimes committed during Liberia's civil war. But the government says the issue is not a top priority ... Read more »