What Are Angolans Expecting From New Leader?
There has been a lot of talk about how not much is going to change after Angolans voted in an election that will see the departure of President Jose Eduardo dos Santos, who has served for nearly 40 years. The longtime leader has laid the groundwork for a hand-picked successor in the oil-rich country, making it highly unlikely for corruption and human rights concerns to vanish - but who knows whether João Lourenço will, or will not govern in the same way as his predecessor?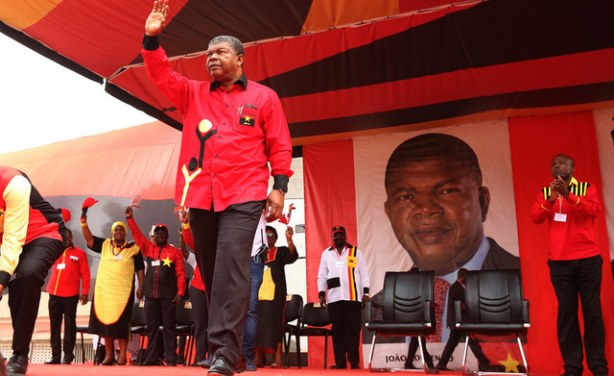 Ruling party presidential candidate João Lourenço.
Angola: Dos Santos Out to Retain Through New Ruler

Nation, 4 September 2017

Since presidency for life became politically unattainable in Africa and presidential term limit fashionable, incumbents have sought ways of retaining power. Read more »

Angola: Election Unlikely to Herald Change

The Conversation Africa, 27 August 2017

On 23 August Angolans went to the polls to elect a new parliament, and for the first time in the lives of a great majority of the population, a new president. José Eduardo… Read more »

Angola: Elections2017 - National Count of Votes Begins

ANGOP, 3 September 2017

The National Electoral Commission (CNE) started on Saturday the national count of votes to determine the definitive results of the last August 23 general elections. Read more »

Angola: Elections2017 - CNE Announces Five Steps to Take Up to Presidential Inauguration

ANGOP, 4 September 2017

Five steps are to be taken by the National Electoral Commission (CNE) up to the inauguration ceremony of the country's new elected president and vice president, announced last… Read more »

Angola: CNE to Announce Consolidated Results

ANGOP, 31 August 2017

The consolidated national results from the 23 August general election will be published in coming days. Read more »

Angola: Provincial Consolidated Vote Counting Complete

ANGOP, 31 August 2017

The provincial counting of the consolidated votes from the 23 August general election closed Wednesday, in line with the deadline set under the Electoral Law. Read more »

Angola: Angolan President Message Delivered to DRC Counterpart

ANGOP, 30 August 2017

A message from Angolan head of State José Eduardo dos Santos, which highlights the support by the Democratic Republic of Congo (DRC) for inclusion of Mbanza Kongo to world… Read more »