Kofi Annan Dies After Short Illness
The Ghanaian national, who lived in Switzerland, was a career diplomat who projected quiet charisma and is widely credited for raising the world body's profile in global politics during his two terms as UN chief, from 1997 to 2006. He was the first secretary-general from sub-Saharan Africa.
InFocus
Friends, leaders and organisations have been sharing their memories of the career diplomat, global leader, and passionate advocate Kofi Annan. He passed away after a short illnes Read more »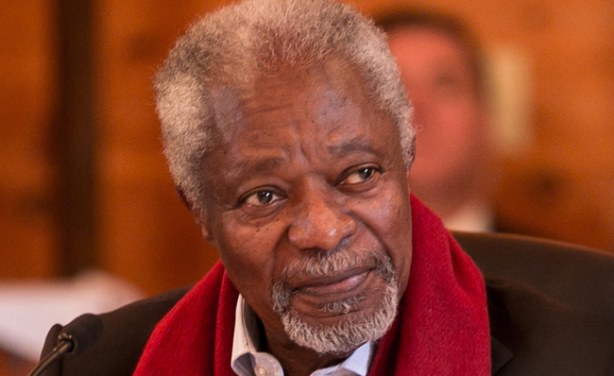 Former UN Secretary General, and Nobel Peace laureate, Kofi Annan.
Africa: The Elders 'Devastated' By Kofi Annan's Death

News24Wire, 18 August 2018

Human rights group The Elders on Saturday expressed their shock and deep sadness at the death of Kofi Annan, who previously served as the organisation's chair. Read more »

Africa: Kofi Annan Dies After Short Illness

KAF, 18 August 2018

It is with immense sadness that the Annan family and the Kofi Annan Foundation announce that Kofi Annan, former Secretary General of the United Nations and Nobel Peace Laureate,… Read more »

Africa: The Elders Mourn the Loss of Kofi Annan

The Elders, 18 August 2018

The Elders are shocked and deeply saddened at the passing of their dear friend and colleague Kofi Annan, who was the globally admired and respected Chair of The Elders. Read more »
InFocus
Opposition political parties should stop making "unreasonable" demands to the Zimbabwe Electoral Commission as they risk inciting public unrest, which has the potential to spawn ... Read more »

The former United Nations secretary-general has criticised the International Criminal Court for not doing enough to protect witnesses from intimidation. Read more »

Africa can boost its capacity to generate power - and, as a result, economic growth and jobs - without precipitating catastrophic climate change, Kofi Annan has argued in an ... Read more »