Why Do The Guptas Want to Cross-Examine via Video? #StateCapture
According to Vincent Maleka, evidence leader at the Zondo commission of inquiry, the Guptas want to make use of the commission's processes to "proclaim and advance their innocence", while Deputy Chief Justice Raymond Zondo, who chairs the commission, accused the Guptas of wanting to enjoy the benefits of South Africa's legal system without subjecting themselves to its processes.
InFocus
During her second appearance at the Zondo Commission of Inquiry, acting Director-General of GCIS Phumla Williams has shared details on her "strained" relationship with former ... Read more »

The Zondo Commission of Inquiry into State Capture has heard evidence from various former MPs and other government officials, as well as former ministers, on how they were offered ... Read more »

On day six of the inquiry into state capture, former Government Communication and Information System boss Themba Maseko said the Gupta family wanted him to "break the laws of the ... Read more »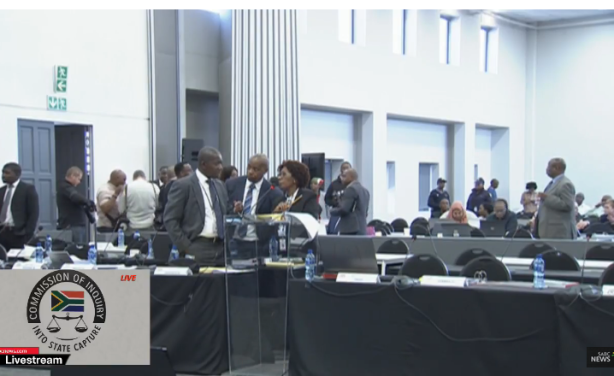 Video screenshot of the Zondo Commission of Inquiry.
InFocus
"The Zondo commission should subpoena those implicated in the deterioration of the criminal justice system to establish how deep the corruption runs. While there already are ... Read more »