Police Reveal Vehicle Used by Tanzanian Billionaire's Abductors
The vehicle used in the abduction of tycoon Mohamed Dewji was registered in one of Tanzania's neighboring countries, according to Inspector General of Police Simon Sirro. He also called on Tanzania to trust the police to find the missing businessman.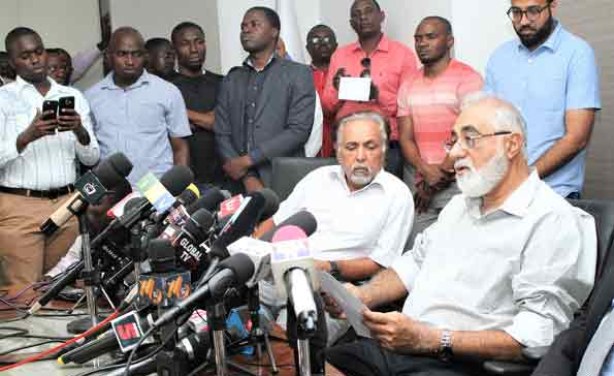 Gullam Dewji. left, father of missing Mo Dewji, is flanked by relative Azim Dewji during a press briefing in Dar es Salaam (file photo).