MPs Debate Execution By Firing Squad in Zimbabwe
In a motion that has caused a stir in parliament, Zanu-PF Member of Parliament Dexter Nduna has called for legislators to put in place laws that criminalize sabotaging the country. Nduna left many in stitches after making specific reference that those calling for the imposition of sanctions on Zimbabwe by the United States of America should be executed by a firing squad.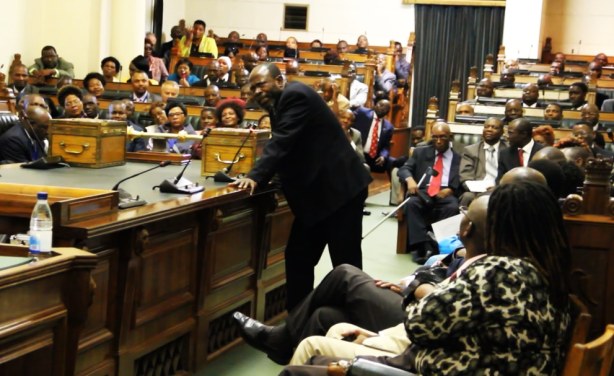 Zimbabwean parliament (file photo).