Why Diamond Platnumz Called Off His Wedding
The popular Tanzanian singer has called off his planned wedding with his Kenyan girlfriend, Tanasha Donna Oketch. Diamond says he wants high-profile entertainment figures to be in attendance, such as U.S. rapper Rick Ross and Omarion but won't be available on that day - so he sadly has to postpone it.
Kenya: Tanasha Receives 'Warm-Cold' Reception From Diamond's Sisters

Nairobi News, 23 January 2019

Tanzanian artiste Diamond Platnumz's latest catch Tanasha Donna has been received differently by the singer's family members. Read more »

Kenya: Why Tanasha Won't Convert to Islam to Marry Diamond

Nairobi News, 18 January 2019

Diamond Platnumz's Kenyan girlfriend Tanasha Donna will not convert to Islam in order to marry the Tanzanian singer, as required by Islamic laws. Read more »

Tanzania: Three and Counting - Women Diamond Has Taken Home to His Mom but Failed to Marry

Nairobi News, 20 January 2019

In the African setup, when a man introduces his girlfriend to his parents, it's usually a sign that he is keen to take the relationship to the next level - which is marriage. Read more »

Tanzania: Tanasha Officially Meets Her in-Laws

Citizen, 18 January 2019

In what continues to be an interesting developing love story, this week a new twist emerged as Singer Diamond Platnumz paraded his latest love interest Tanasha Donna in front of… Read more »

Tanzania: Love or Exploit? Diamond's Many Women

Citizen, 11 January 2019

Naseeb Abdul, a.k.a Diamond Platnumz knows too well how to play with the media. No wonder he decided to start his own media empire. Whatever he does seems to have some form of… Read more »

Tanzania: No Surprises As Diamond Calls Off Wedding With Kenyan Fiancée

Nairobi News, 7 January 2019

Bongo flava star Diamond Platnumz has indefinitely called off his wedding to Kenyan girlfriend Tanasha Donna. Read more »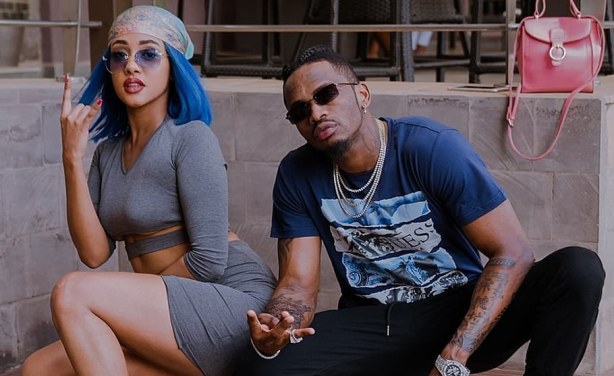 Diamond and Tanasha Donna.
InFocus
If you thought Diamond Platnumz was joking about getting married to his new girlfriend Tanasha Donna, then you are in for a shock. The singer has announced that he will be tying ... Read more »