Kenya Going Ahead With Boeing Air Max Despite Ethiopia Crash
The national carrier is planning to order up to 10 of the planes worth an estimated U.S.$1.2 billion. The Boeing 737-800 Max has been credited for its uel efficiency and has been one of Boeing's best-selling jets having delivered over 370 aircraft since 2017, with about 5,000 placed orders, worldwide.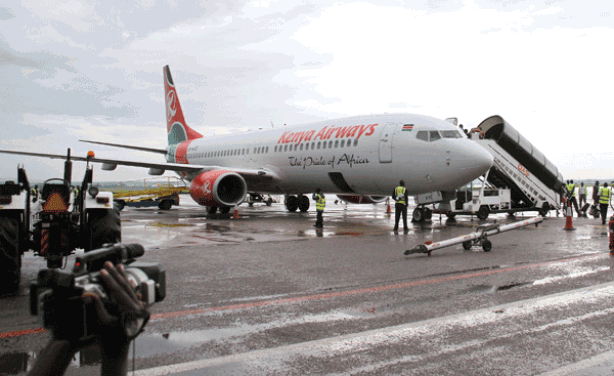 Passengers alight from a Kenya Airways aircraft (file photo).
InFocus
A report in the New York Times has indicated that the downed Ethiopian and Indonesian 737 MAX jets may have lacked "two notable safet Read more »

A memorial service has been held in Addis Ababa for the 157 people killed in the crash, and the families of the 17 Ethiopian dead were offered a bag of soil from the crash site to ... Read more »

Boeing has issued a statement grounding its global fleet of 737 MAX aircraft after investigators uncovered new evidence at the scene of the fatal Ethiopian Airlines crash. The ... Read more »