Egypt Hosts Emergency Summit on Sudan and Libya
Sudan's Defence Minister General Ahmed Awad Ibn Auf has seized power, arrested Al-Bashir suspended the Constitution and will oversee a two-year transitional period. While in Libya, the eastern-based army, led by Khalifa Haftar, has launched a military campaign to take over western Libya, particularly Tripoli, where the United Nations-backed government is based.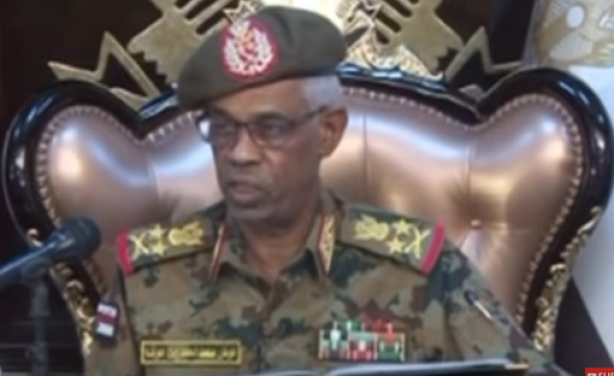 Defense Minister Awad Ibn Ouf speaking on state television.
Egypt: President Cyril Ramaphosa Undertakes Working Visit to the Arab Republic of Egypt

Govt of SA, 22 April 2019

President Cyril Ramaphosa will today, 22 April 2019 depart South Africa to undertake a Working Visit to the Arab Republic of Egypt to attend an emergency African Union (AU) Troika… Read more »

Libya: President in Egypt for Meeting On Sudan and Libya

Shabelle, 23 April 2019

Somali President Mohamed Abdullahi Farmajo arrived in the Egyptian capital, Cairo on Monday. Read more »

Sudan: Al-Burhan - Egyptian Initiative to Mediate Between Sudan and AU

SNA, 21 April 2019

Chairman of the Transitional Military Council, Lt. Gen. Abdul-Fattah Al-Burhan, announced that an initiative is being led by the Arab Republic of Egypt to prevent putting Sudan in… Read more »

Africa: President Kagame Attends Summit On Situation in Sudan and Libya

Rwanda Govt, 23 April 2019

President Kagame arrived in Cairo, Egypt on Tuesday to attend the one-day AU Troika Summit convened by President Abdel Fattah el-Sisi, of the Arab Republic of Egypt and current… Read more »
InFocus
The interim Transitional Military Council has warned protesters to stop blocking roads and limiting the movement of citizens but protesters have called for an even bigger ... Read more »

Hundreds of people travelled on what activists call the 'freedom train' from the headquarters of Sudanese Railways in Atbara, River Nile State to Khartoum, to swell the numbers at ... Read more »