'South African Poll is About Balance of Power in the ANC'
South Africans are about to vote in the most competitive election they've had since democracy began in 1994. But, despite this, the poll will have far more impact on the factional battle within the governing African National Congress than on the contest between it and other parties for control of government, writes Steven Friedman in The Conversation Africa.
Then President Jacob Zuma, left, with then Deputy President Cyril Ramaphosa during a 2015 Women's Day celebration in Sasolburg in the Free State.
South Africa: Politics of Nonchalance in the Mpumalanga Backyard of David Mabuza

News24Wire, 7 May 2019

Cars roared by just metres from Lucia Mokhonto's road-side fruit stall near Barberton in Mpumalanga, on a sunny Tuesday in early April. Read more »

South Africa: Which Party Will Woo the 2.2 Million Undecided Voters? Here's What the Data Says

News24Wire, 4 May 2019

After what feels like an incredibly long and turbulent season of political campaigning by the various political parties, the final days of campaigning have come with the May 8… Read more »

South Africa: Youth Disillusioned With Politics, Shun Election

Deutsche Welle, 6 May 2019

Many young South Africans won't bother casting a ballot in the May 8 general elections. This could limit the gains of the far-left party EFF, who is courting the youth vote. Read more »

South Africa: 'My Son Is in University Because of the ANC' - Supporters Back 'New Dawn' Ahead of May 8 Test

News24Wire, 5 May 2019

"Since 1960, the ANC ha been fighting for us and we will not turn our back on the ANC now." Read more »

South Africa: Local Radio Is Plugging Gaps in Mainstream Media Coverage

The Conversation Africa, 6 May 2019

Beyond the choreographed photo opportunities and big rallies, there is a local dimension to South Africa's election campaign that is going largely unnoticed by the national media.… Read more »

South Africa: Why Voters Are Resisting Mobile Political Campaigns

The Conversation Africa, 6 May 2019

Mobile technology will arguably go down in history as the most successful innovation of our lifetime. Mobile devices, especially phones, are ubiquitous in large parts of the world.… Read more »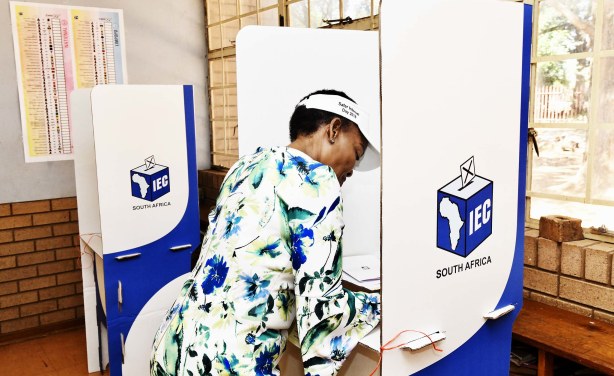 Deputy Communications Minister Pinky Kekana casting her special vote at Bela-Bela High School in Limpopo Province on May 6, 2019.
InFocus
In South Africa, 22 924 voting stations open on Monday (May 6, 2019) for people to cast special votes in a general election. The main voting day is May 8, which has been declared a ... Read more »