Kenyans Relieved as 'Missing' President Resurfaces
President Uhuru Kenyatta has emerged from his 'hideout' 48 hours after Kenyans online embarked on a spirited 'search mission' under the hashtag #FindPresidentUhuru. He is fine, healthy and busy working, despite his absence from the public limelight, according to the state house spokesperson Kanze Dena.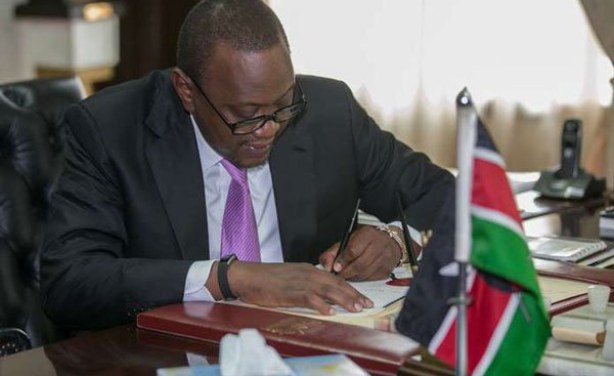 President Uhuru Kenyatta at his office.
InFocus
It is not yet clear whether the deactivation of President Uhuru Kenyatta's accounts was prompted by a post on his Twitter account that declared his readiness to severe ties with ... Read more »

President Uhuru Kenyatta's address doesn't seem to resonate with Kenyans on social media, with one Twitter user pointing out that the "president spoke to the nation for a ... Read more »

President Uhuru Kenyatta has delivered his much awaited State of the Nation address at Parliament on Thursday, speaking strongly on matters including the war on graft, the Big Four ... Read more »