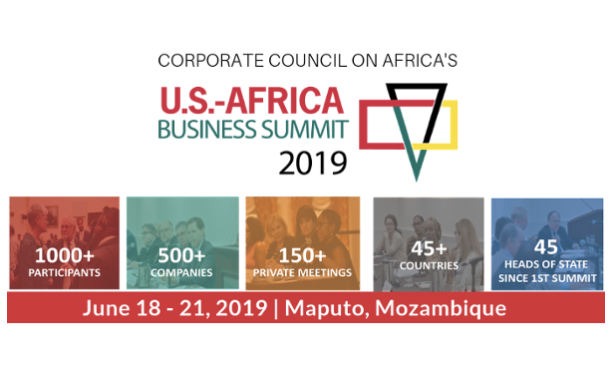 Corporate Council on Africa (CCA) will co-host with the Government of Mozambique the 12th U.S.-Africa Business Summit on June 18-21, 2019 at the Joaquim Chissano International Conference Center, in Maputo, Mozambique. The Summit will bring together more than 1,000 U.S. and African private sector executives, international investors, senior government officials and multilateral stakeholders.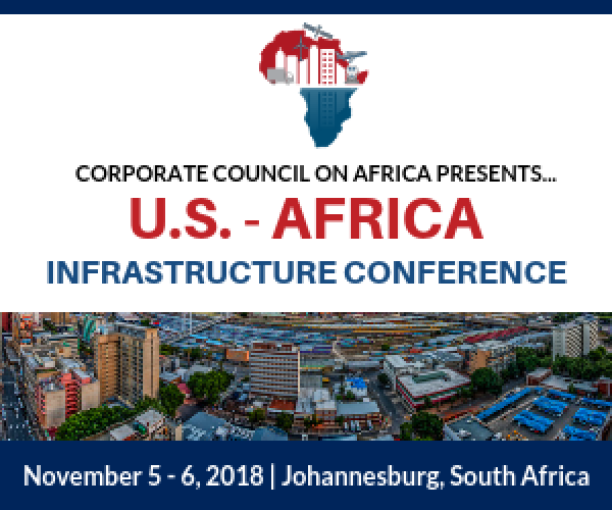 The Key to New Platforms and Technologies for Africa's 21st Century Infrastructure


The Corporate Council on Africa (CCA) hosted the latest U.S.-Africa Infrastructure Conference on November 5-6, 2018 in Johannesburg, South Africa. The Conference showcased innovative solutions in ICT, energy and transportation to U.S. and African government and private sector actors and highlighted novel approaches that infrastructure leaders have implemented to make ambitious projects a reality. Attendees included African and U.S. government officials, financiers, project developers and senior representatives of bilateral and multilateral financial institutions who will share innovative financing approaches and platforms for African infrastructure projects.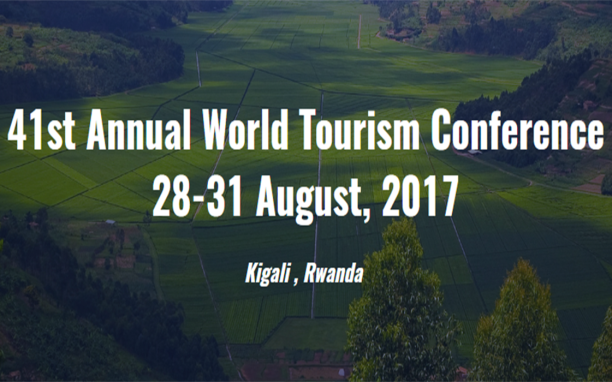 During the international year of tourism, The Corporate Council on Africa (CCA) and Africa Travel Association (ATA) are proud to present the 41st Annual World Tourism Conference in Kigali, Rwanda. In collaboration with the Rwanda Development Board, CCA and ATA designed this conference to set the tone for how tourism can be utilized as an engine for economic growth and job creation through innovative business models, new technologies and strategic partnerships. The conference will also provide a platform to network and explore new tourism markets and products including the promotion and preservation of Africa's rich cultural heritage and wildlife.
U.S.-Africa Business Summit 2017

---
The 11th Biennial U.S.-Africa Business Summit was held in Washington, DC from June 13 - 16, 2017 with more than 800 government and business participants, including high-level leaders from Africa and the U.S. government.
The 10th Biennial U.S.-Africa Business Summit was held in Addis Ababa from February 1 to 4, 2016 with participation by more than 1,400 private sector and government representatives from 47 countries.
The Corporate Council on Africa's 10th biennial U.S.-Africa Business Summit took place in Addis Ababa, bringing together business representatives and government officials, entrepreneurs and investors, decision-makers and managers, from throughout Africa, the United States and the rest of the World. Government leaders taking part include Ethiopian Prime Minister Hailemariam Desalegn, former African Union Commission Chairperson Nkosazana Dlamini-Zuma, Nigerian Vice President Yemi Osinbajo and U.S. Assistant Secretary of State for African Affairs Linda Thomas-Greenfield.

Speaking at the opening recption Monday night were Ethiopian Foreign Minister Tedros Adhanom Ghebreyesu and U.S. Deputy Assistant Secretary of Commerce Michael Lally.