President Mnangagwa Says He's Speaking With Chamisa
A day after protests on the streets of Harare turned deadly, President Emmerson Mnangagwa says he is "in communication" with opposition MDC Alliance leader Nelson Chamisa, who had claimed victory in the country's first elections since Robert Mugabe resigned. The announcement came as unconfirmed reports of the release of presidential election results started circulating.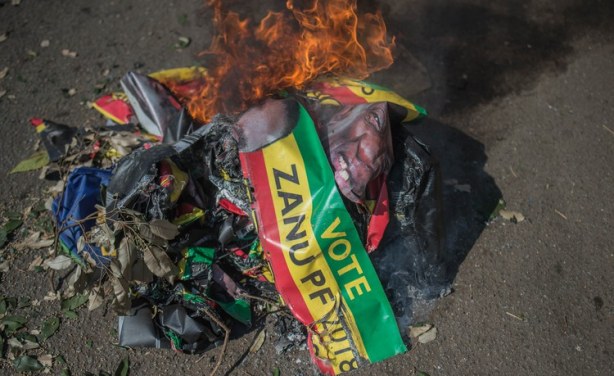 Protesters in Harare burnt ZANU-PF posters.
InFocus
Hundreds of opposition protesters took to Harare's streets, calling on authorities to release official presidential election results. Police fired water cannon and tear gas at the ... Read more »

MDC Alliance presidential candidate Nelson Chamisa has thanked Zimbabweans for their support in an announcement that says "we have won the popular vote" - made soon after the ... Read more »

The ruling Zanu-PF has taken a lead in the National Assembly seats after the Zimbabwe Electoral Commission announced the first set of results from July 30's polls. This comes ... Read more »