Patricia De Lille to Change South African Politics for Good?
Speaking at the Royal Cape Yacht Club, Patricia de Lille has announced the leadership of her GOOD party which she hopes will "lead the movement to success in the elections". Following her exit from the Democratic Alliance, De Lille announced in early December 2018 that she would launch a new party to contest the 2019 national and provincial elections in all nine provinces.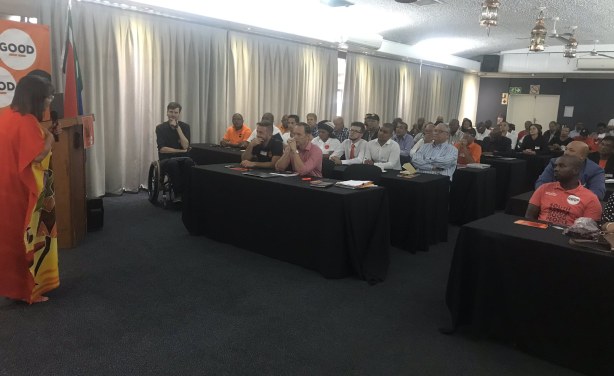 Patricia De Lille addresses attendees at Good's policy conference.
InFocus
Former Democratic Alliance Mayor for the City of Cape Town, Patricia de Lille, who resigned after a long and acrimonius battle within the party has launched her own. GOOD will ... Read more »

Patricia de Lille is to form an as-yet unnamed political party, the former mayor of Cape Town has announced. She said the new party's name and policy positions would be announced ... Read more »