Five Most Common Cancers Affecting Women
Cancer is the second leading cause of death globally, with an estimated 9.6 million deaths in 2018. Globally, about 1 in 6 deaths is due to cancer, according to the World Health Organisation, with cervical, breast, lung, thyroid and colorectal cancers among the common ones affecting women worldwide.
Nigeria: Five Common Cancers Affecting Women

Guardian, 3 March 2019

For decades, infectious diseases led the way in the number of deaths caused by ill-health, especially in less developed countries like Nigeria. These infectious diseases have been… Read more »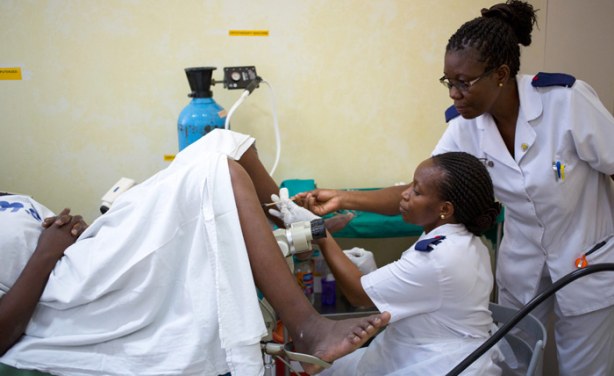 Examining a patient for cervical cancer (file photo).
Video
Author:

AllAfrica

Publisher:

Publication Date:

20 July 2018

Most African countries are putting measures in place to prevent deaths from noncommunicable diseases like cancer. Tanzania is injecting funding to ... see more »