Will Ramaphoria Save ANC From Other Liberation Parties' Fate?
South Africa has just held its sixth democratic election that saw the African National Congress winning in all provinces except the Western Cape, where they lost to the official opposition Democratic Alliance. Despite the win, the ruling party should be concerned that they won only 57.5% of the vote in the 2019 elections and despite assertions of ruling until the second coming, should look and learn from liberation movements in neighbouring African countries, writes John Allen for AllAfrica.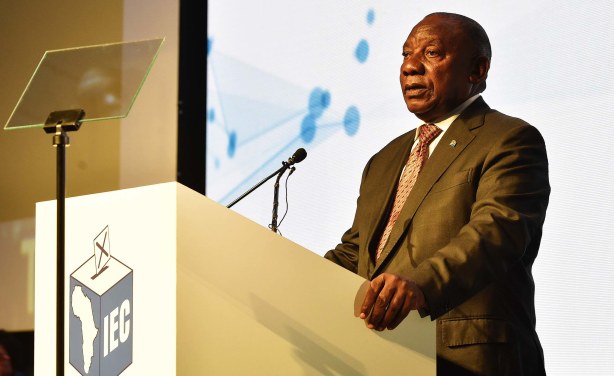 President Cyril Ramaphosa speaks at the IEC's official announcement of election results on May 11, 2019.
South Africa: SA Commended On Elections

SAnews.gov.za, 12 May 2019

The international community has congratulated South Africa on its recently concluded sixth democratic National and Provincial Elections. Read more »

South Africa: ANC Victorious, but Loses Seats in Parliament and Across Most Legislatures

Daily Maverick, 11 May 2019

The 2019 elections officially came to a close on Saturday night. While the ANC maintained its majority in the National Assembly, the vote has taken its toll on both the governing… Read more »

South Africa: ANC Awaits Bill of Health As South Africa Votes Counted

RFI, 9 May 2019

Like most elections, South Africa's sixth democratic poll has left more questions than answers. Many of these will be dealt with as results pour in from the nearly 29,000 voting… Read more »

South Africa: 'Still Early Days' - ANC Not Shaken After Dropping Below 50 Percent in Gauteng

News24Wire, 10 May 2019

The ANC says it is not shaken that its support in the Gauteng province has dropped to below 50%, as it is "still early days". Read more »

South Africa: 2019 vs 2014 - What the Numbers Tell Us About the General Elections

News24Wire, 12 May 2019

Election season has come and gone ... well, almost. There's still the inauguration of a president - we now know that to be Cyril Ramaphosa - and the announcement of a new Cabinet.… Read more »
InFocus
Democratic Alliance (DA) leader Mmusi Maimane has said his party has to examine how it lost support to the Freedom Front Plus whose surprise success at the polls makes it the ... Read more »

South Africa's African National Congress is on course to retain power in the country, but after a lower voter turnout. Issues around corruption and unemployment may have played ... Read more »