State Capture - Ex Minister Lays Bare Zuma, Gupta Meeting Details
Former South African finance minister Pravin Gordhan has revealed in a 68-page sworn statement delivered to the Zondo Commission of Inquiry that he only officially met the Guptas once, and that was at a meeting requested by then-president Jacob Zuma somewhere between 2009 and 2014, Zuma's first term. Gordhan refused a meeting with the business family later on.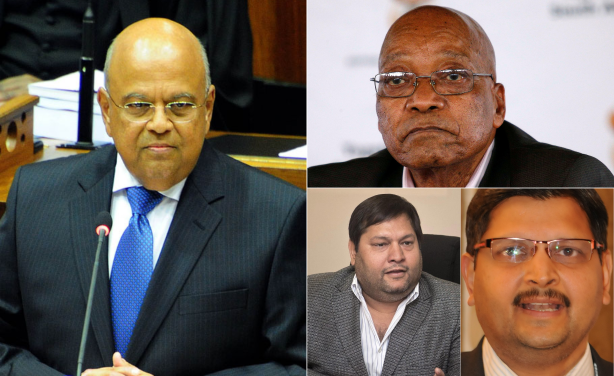 Left: Former finance minister Pravin Gordhan. Top-right: Former president Jacob Zuma. Bottom-right: Ajay Gupta (left) and Atul Gupta (right).