Mugabe's Fall From Grace - A Tale of Two Wives?
Finance minister Patrick Chinamasa has opened up on his sudden demotion whilst in former president Robert Mugabe's cabinet, saying he felt sorry for the nonagenarian who, according to Chinamasa and many Zimbabweans, was being taken advantage of by his younger wife. From grabbing land from farmers and ignoring court orders, to the scathing attacks on senior ruling party officials, including the then vice president and now President Emmerson Mnangagwa, Grace Mugabe has often been compared with Sally, Mugabe's first wife who was loved for her apparent sense of modesty and public work.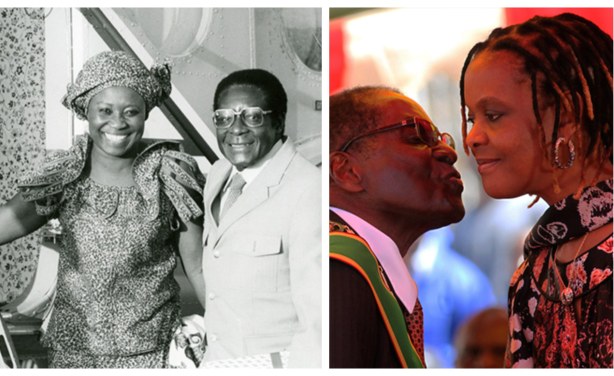 Left: Former president Robert Mugabe and the late Sally Mugabe. Right: Robert Mugabe and Grace Mugabe (file photo).