Zimbabwe Court Orders Release of Anti-Mugabe Pastor Mawarire
The state has suffered a huge blow after a court in Harare ordered for the immediate release of #ThisFlag movement leader Evan Mawarire. The human rights activist and pastor was arrested at his church, a day after he went online to urge citizens to take action against the country's worsening economic crisis. In 2016 Mawarire took to social media and urged people to rise up against President Robert Mugabe's government, and the overwhelming reaction to his call shook the nation.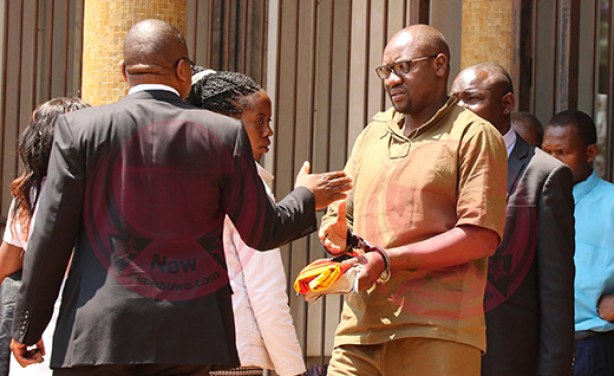 Evan Mawaire's release.
Zimbabwe: Court Orders Mawaire's Release

New Zimbabwe, 27 September 2017

Anti-government activist and cleric, pastor Evan Mawarire, was freed Tuesday after magistrate Elijah Singano ruled that he was illegally before the court. Read more »

Zimbabwe: Police Grab Anti-Mugabe Pastor Mawarire From Prison Guards

New Zimbabwe, 27 September 2017

Police on Tuesday grabbed anti-government activist, Pastor Evan Mawarire, from prison guards at Harare Remand Prison, the cleric's lawyers have confirmed. Read more »

Zimbabwe: Don't Blame Your Incompetence On Citizens - Opposition Warns Govt

New Zimbabwe, 26 September 2017

PRESIDENT Robert Mugabe's government has been warned against threatening and blaming citizens for the economic problems faced by the country. Read more »

Zimbabwe: Pastor Mawarire Spends Scond Night in Custody

News24Wire, 26 September 2017

Zimbabwe protest pastor Evan Mawarire spent a second night in police custody Monday, awaiting his appearance at the Harare magistrates' court on charges of trying to subvert the… Read more »

Zimbabwe: Chombo Threatens Crackdown On 'Alarmist' Mainstream, Social Media

New Zimbabwe, 25 September 2017

HOME AFFAIRS Minister Ignatius Chombo has issued a chilling warning to the country's mainstream and social media users found spreading "alarmist" messages that the country's… Read more »

Zimbabwe: Pastor in Court to Face Charge of Subverting Mugabe's Govt

News24Wire, 25 September 2017

Zimbabwe protest pastor Evan Mawarire appeared in court on Monday, and pleaded not guilty to the charge of trying to subvert President Robert Mugabe's government, his lawyers said. Read more »

Zimbabwe: Mawarire Lines Up Witnesses for Court Case

263Chat, 25 September 2017

ZIMBABWEAN authorities have lined up eight witnesses to testify against His Generation Church leader Pastor Evan Mawarire, whose trial on charges of subverting constitutional… Read more »