Observers Confirm Rocky Start to Mozambique Voter Registration
Mozambicans are arriving at registration posts, only to be turned away as problems remain with registration kit failures, lack of electricity or batteries and the damage caused by Cyclone Idai. The main opposition Renamo, has demanded the immediate sacking of the general director of the Electoral Administration Technical Secretariat, Felisberto Naife over "incompetence and negligence".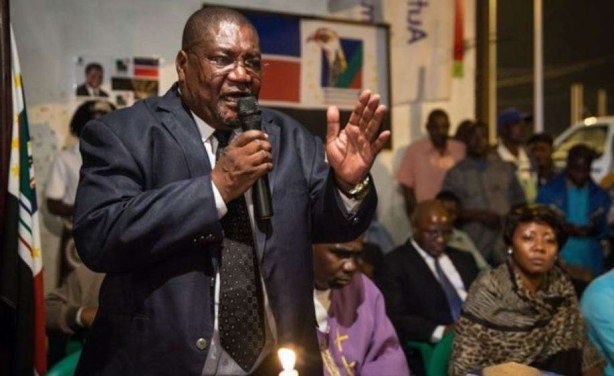 New Renamo President Ossufo Momade.
Mozambique: Observers Confirm Rocky Start to Voter Registration

Mozambique News Reports And Clippings, 25 April 2019

Only 75% of the target of 1.25 million voters was registered in the first week, admitted STAE (Election Technical Secretariat; Secretariado Tecnico da Administracao Eleitoral) in a… Read more »

Mozambique: Renamo Demands Sacking of Electoral Body Director

AIM, 24 April 2019

Mozambique's main opposition party, the former rebel movement Renamo, on Wednesday demanded the immediate sacking of the general director of the Electoral Administration Technical… Read more »

Mozambique: Voter Registration Still Has Not Started in Many Places

Mozambique News Reports And Clippings, 22 April 2019

One week after the official start of registration, our correspondents report that people are unable to register at many posts. Some posts have never opened, while others closed in… Read more »

Mozambique: Voter Registration in Danger of Missing Target

AIM, 17 April 2018

Half way through Mozambique's two month voter registration, ahead of the municipal elections scheduled for 10 October, less than 40 per cent of the estimated municipal electorate… Read more »

Mozambique: Voter Registration Begins

AIM, 15 April 2019

The chairperson of Mozambique's National Elections Commission (CNE), Abdul Carimo, on Sunday urged citizens of voting age to make their way to the voter registration posts, to… Read more »

Mozambique: Most Voter Registration Posts Working

AIM, 15 April 2019

Most of Mozambique's 5,096 voter registration brigades did begin work as planned on Monday morning - but the success was not as overwhelming as STAE (Electoral Administration… Read more »

Mozambique: Voter Registration Begins

Mozambique News Reports And Clippings, 15 April 2019

Most registration posts had opened by 8.00 this morning, the first day of registration, according to our correspondents in all districts. In Mueria (Nacala à Velha),… Read more »

Mozambique: Renamo Demands Extra Delay in Voter Registration

AIM, 1 April 2019

Mozambique's main opposition party, the former rebel movement Renamo, has called for an additional month's delay before starting the voter registration campaign ahead of the… Read more »
InFocus
Cyclone Kenneth - which is approaching the southern coast of Tanzania and northern coast of Mozambique - has been upgraded to an intense tropical cyclone by Meteo France, the ... Read more »

Cyclone Idai has caused widespread devastation across south-east Africa with emergency food aid, donations and a climbing death toll marking what the United Nations called "one of ... Read more »

Although experts have said it was too early to draw specific conclusions from Idai, for a continent already wracked by the effects of climate change, the Tropical Cyclone has been ... Read more »